TAKE A STEP TOWARDS THE LIFESTYLE YOU WANT
Welcome to Altea Physiotherapy and Wellness. We are a sports and injury clinic in Prince George that offers physiotherapy, acupuncture, massage therapy, concussion and vestibular rehabilitation.
Our Mission is to guide our patients to live a well-balanced life through the promotion of health, knowledge, and independence in a focused and compassionate atmosphere.
Through alleviating pain we can help you achieve your health goals and return you to performing your best at what you hold most important in life.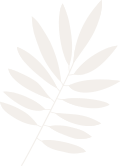 Physio and Wellness services
Our clinic specializes in the treatment of concussions and vestibular disorders.
We can't wait to welcome you!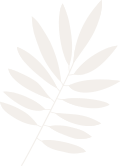 Physio and Wellness Testimonials
Read what our clients have to say about us! If you have been to visit us recently, we would love to hear about your experience.

Nicole Ward
17:34 07 Mar 22
Great service! Carly took careful steps to determine what my issues were.. there was no quick solution. The exercises she gave me helped not only with my issues but created a more long term solution if the symptoms returned. Carly took the time to contact me to ensure that I was feeling well and steps to take if symptoms returned. There is possibly no long term resolution for what I was diagnosed with, but the exercises help with reducing the severity of the symptoms and build a level of tolerance to make the quality of my life better. If anyone suffers from any vestibular issues please contact her!

sandra wyatt
20:59 25 Feb 22
Two Awesome physio's and a lovely receptionist to welcome you when you arriveYou are guaranteed excellent ,expert care. Discussion prior to treatment on what is needed and why. Constant attention throughout treatment ensuring your comfortI have had several acupuncture treatments. I was sceptical at first as to if would be of much help.Well the improvement is amazing, along with other treatments ,the combo is providing great results.Definitely a place to go for all your physio needs.