Altea Physiotherapy + Wellness
Our therapists are passionate with what they do and have noticed some common questions and topics that often come up for patients. We decided to create some articles outlining everything from BPPV, concussion, hip and knee osteoarthritis, and rotator cuff injuries to name a few.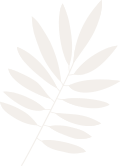 EDUCATION AND INFORMATION
Osteoarthritis (OA) is a degenerative disease that affects major joints like the hip, knees,shoulders, and hands. It is very common, so much so that you probably know several people who suffer with it. There are several components of a joint. It is made up of 2...
We can't wait to support you in your journey to better health and wellbeing.