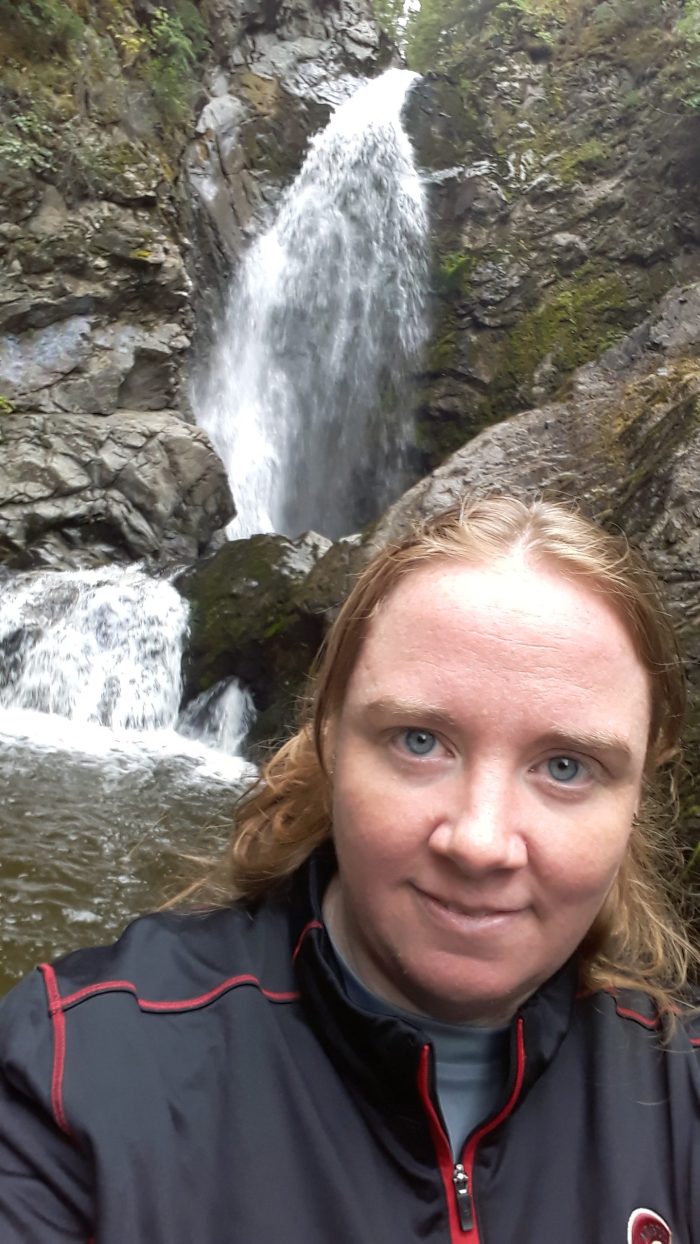 Pam graduated with a Human Kinetics Diploma from the College of New Caledonia in 2004, and has also taken kinesiology courses at the University of Calgary. She was born and raised in Prince George, but has lived in different parts of British Columbia and Alberta before returning back to her northern roots.
Pam started working in physiotherapy clinics as a job shadow at Tabor Physiotherapy in Prince George in 2000 and has been a physio aide and office manager in a few clinics over the years.
Along with her formal education, she has also attained her First Responder certificate.  This education has allowed her to be a team medical trainer for many different athletic teams ranging from hockey, baseball, football and soccer.
When did you decide that you want to work in a clinic environment?
I played sports all through elementary (track, basketball, volleyball) and highschool (basketball and soccer) and knew that my skills wouldn't make it to the big leagues.  As a result, I decided that helping people to reach their  potential was the next best thing. I became an office manager in a few clinics along with other duties.  This has allowed me to have the best of both worlds, the structure of the administrative side, and the ability to hone my skills working around a variety of physiotherapists.  The skills I learned are too numerous to mention such as taping, wrapping, assessments and treatments, but they have all helped in the medical trainer role on the field or on the ice.
My favorite thing to do on the weekend?
Well…my favorite thing to do on a weekend is a movie, a book or just a little tlc time. Realistically my weekends are filled with things I enjoy doing.  This includes being on a bench for hockey as a medical trainer since 2002 for such teams as Spruce Kings, Cariboo Cougars, Northern Capitals, Team BC U16, and  Prince George Cougars during tryouts.  When I am not working or being a trainer, you can find me at the soccer pitch where I have been  reffing since 1998. Away from the field or rink, the odd trip to a waterfall, a long relaxing walk, or taking the kayak out to a lake is the best tlc in the summer.
What is your biggest accomplishment? Representing Canada (West) at the World Jr A Challenge in 2017 in Truro, Nova Scotia and winning gold.
What is your greatest fear? Any heights that don't have a solid base underneath me, no to the glass walkways way up high
Favorite childhood memory: Going to grandparents farm during calving season
Places you have traveled to? Ireland, Scotland, New York, Vegas, Nova Scotia, Nashville
Place still want to visit: Australia, New Zealand, Africa
Favorite novel of all time? A time to kill
Favorite music: Country and classic rock
On the couch or at a party on Friday night: Hello couch, blanket and a movie
If I could have a super power: Let me fly to get away for the weekends or a pair of ruby slippers
If I could be a cartoon character: T I double grr